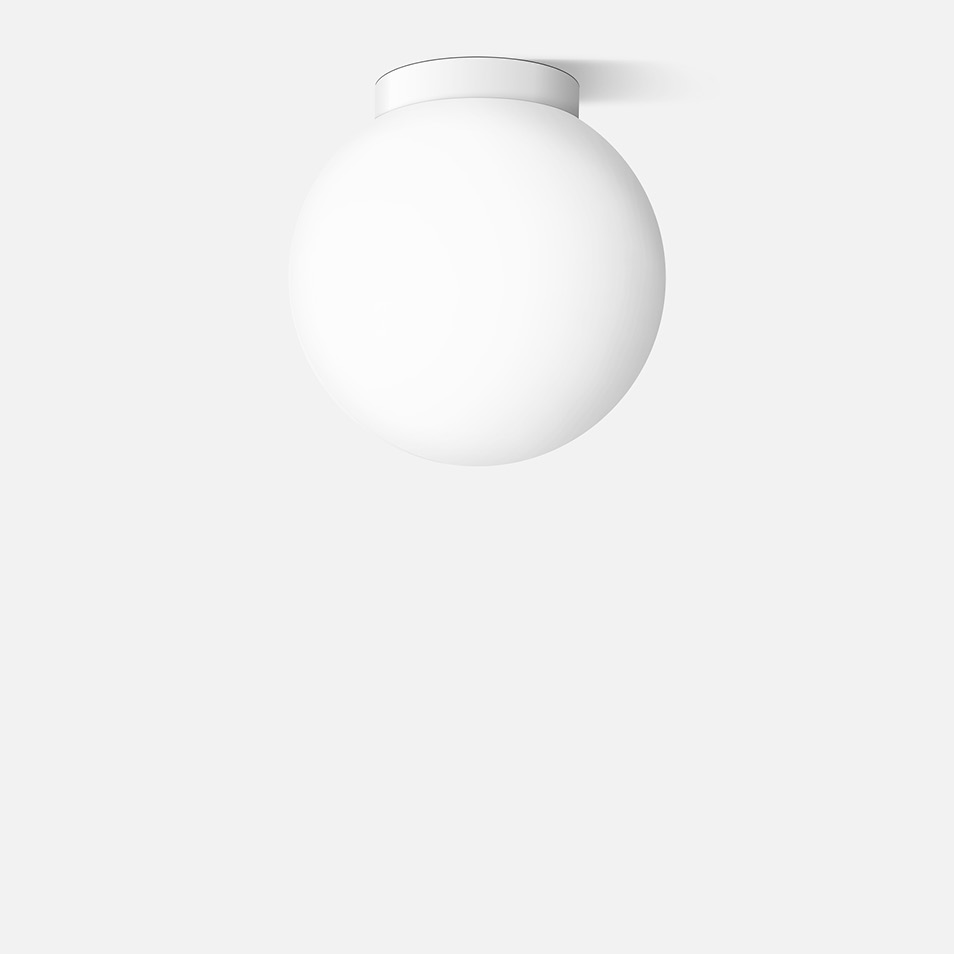 Ceiling and wall luminaire

LIMBURG Collection
A perfectly shaped sphere is one of the most important elements of design. As a fundamental geometric shape, the form is pure and timeless. These captivating wall and ceiling luminaires complement any design aesthetic, making them well suited for a multitude of space types.
Provided with electronic driver.
Hand-blown, three-ply opal glass, satin matte finish with screw neck
Aluminum housing, white finish
Metal trim rings are available in three finishes to coordinate the luminaires with various architectural materials. Trim rings are accessories and must be ordered separately.
LED color temperatures: 2700 K, 3000 K, 3500 K, 4000 K
NRTL listed to North American Standards, interior use only